With the aim of enhancing the capacity to provide products, services, and demonstrate a sense of responsibility towards the society of the business, LEEPAK has applied ISO 9001:2015 Standards for quality management and ISO 14001: 2015 Standards for environmental management.
This is the achievement of a long-term working process with high determination of all employees to create a scientific working management process, strict product quality control and services with the ultimate goal which is to bring the best value to customers.
Moreover, LEEPAK has been certified with BRCS, BSCI, HACCP, FDA. Those assure that our products meet international standards and are free to sales in any market.
1. Quality Management System according to ISO 9001:2015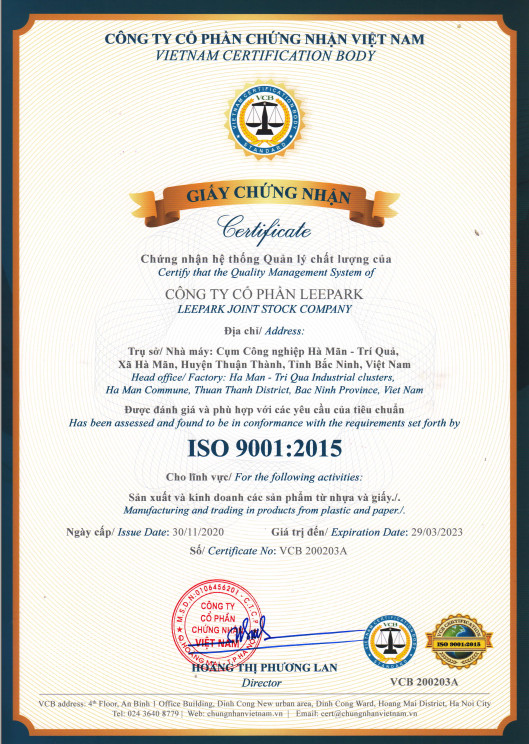 Leepak is proud to be one of the pioneers to invest in modern production lines and equipment with advanced technology. The application of Quality Management System ISO 9001: 2015 is our effort to create high quality plastic bags.
2. Environmental Management System according to ISO 14001:2015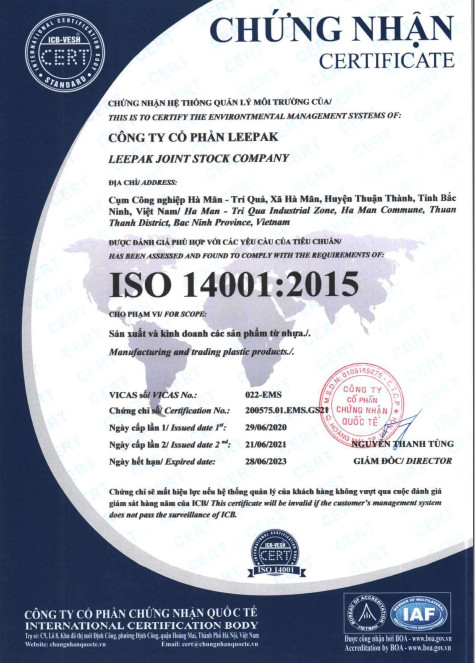 From beginning, LEEPAK has always focused on environmental protection, aiming at sustainable development. We use green and energy-saving practices with a focus on protecting the environment for the future. That is why we have applied ISO 14001:2015 for Environmental Management.
3. BSCI - Business Social Compliance Initiative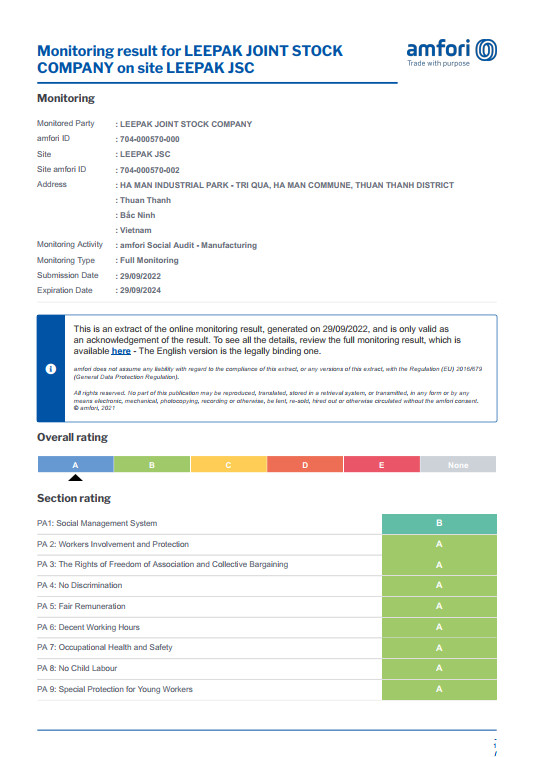 We are proud to announce that we have received "A". as a voluntary, united and unanimity of the entire company. we do not support any discrimination. Ethnic, religion, gender, skin colour, language, economic status or even political belief should not have an influence on the way people are treated. In or outside the company.
4. BRC- British Retailers Consortium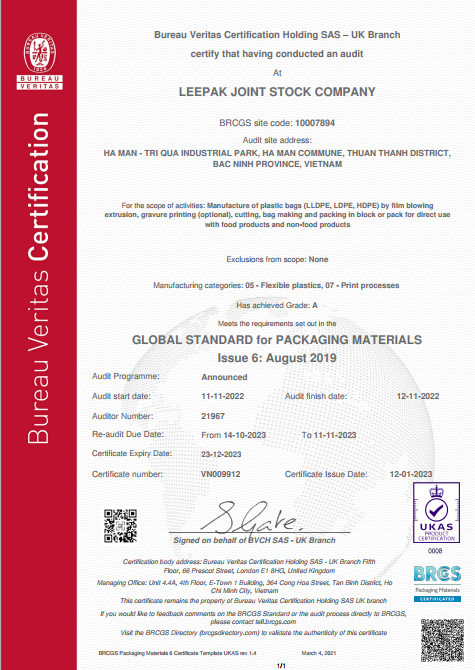 When you opt for LEEPAK to supply you with plastic bags, you get certified quality, safety and responsibility.
Our factories hold BRC certificates issued by British Retail Consortium. They document that we continuously meet an internationally recognised packaging standard and best practice regarding product specifications, supplier approval, traceability management of incidents and product recalls.
5. Quality - Food Safety - Feed Safety Policy Of LEEPAK Joint Stock Company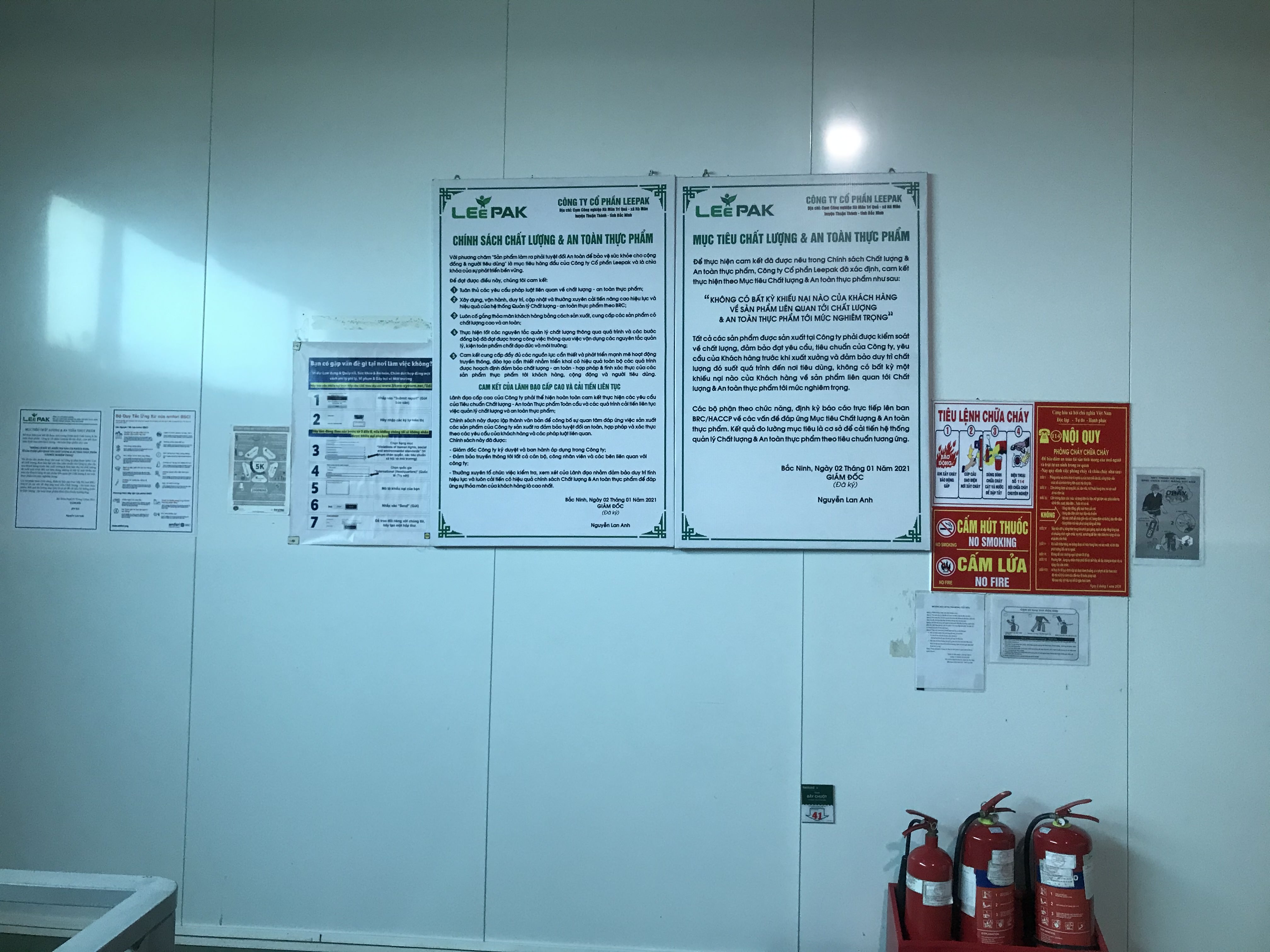 With the desire to create a clean workplace and at the same time improve the labor productivity of officials and employees, LEEPAK has applied our interne policy programs and regulations in departments / workshops in company; implemented training activities, organized inspection and evaluation activities of our policy implementation.